Complete Food Equipment Line
Manufacturer of Broilers and Steamers for 60 Years. Our Gas Broilers are all-ceramic, open-hearth, charcoal-free and include the exclusive patented Flaretrol system to control flame flare ups and has the added benefit of No Messy Grease pan. Our Electric Broilers offer the most useful cooking surface than any of our competition. Food Steamers for counter tops that can be direct water hook up or self contained. Front open models can fit under the counter.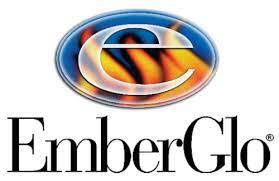 Open Hearth Gas Charbroilers
"EmberGlo's Fire Breathing Legend"
EmberGlo's hearth will reach a temperature of 1600°F, searing your meats yet preserving their natural flavor. Only EmberGlo® Gas Charbroilers feature the special inshot gas burners that supply broiling heat to a durable, completely ceramic hearth.  Burner jets are located along the sides, in the recessed hearth, instead of below it, preventing the jets from becoming clogged with dripping grease or food particles. Open Hearth Gas Broilers feature EmberGlo's exclusive Flaretrol® system—the most effective means of flame control for open hearth broiling. When grease starts to flare up, simply flip the Flaretrol® switch and a steady stream of air brings the flames under control. EmberGlo's Open Heath Broilers give that great outdoor flavor with indoor convenience.
All Ceramic Broiling Hearth
Flame control with unique patented FLARETROL® System
NO MESSY GREASE trays
Reaches temperature of 1600°F
Zero recovery time
Self cleaning hearth
Outdoor flavor indoors
Natural or propane gas
"Versatile Kabob Broilers"
Shish Kabob has always been a popular and versatile dish, celebrated by various cultures for centuries. The EmberGlo Kabob Gas Char-Broiler is incredibly versatile in cooking almost anything that can be placed on a skewer. Its uses are only limited to your imagination.
EmberGlo now offers a professional grade Kabob Gas Char-Broiler – The grill top is designed especially for broiling Shish Kabobs. The ten skewers that are included with the broiler can accommodate large pieces of meat such as beef, chicken, lamb, pork, seafood or veggies. Char broiled foods retain their delicious natural flavors, juices and have that great outdoor char-broiled taste.
All Ceramic Broiling Hearth
Flame control with unique patented FLARETROL® System
NO MESSY GREASE trays
Reaches temperature of 1600°
Zero recovery time
Self cleaning hearth
Outdoor Flavor indoors
Natural or Propane Gas
Open or closed front
"The Most Requested" Broiler
Electric Char Broilers feature raised cast iron ribs with recessed heating elements to evenly "char-brand" the meat's surface with flame-free safety. EmberGlo has designed the grill to give you more useful square inches and broiling space than any other comparably sized electric broiler. Each 12″ grate module has separate infinite temperature controls for maximum efficiency. Easy clean, stainless steel cabinetry.
Infinitely adjustable temperature zoned cooking
Char broiling without burning
Reduced cleanup with lift out cook top grate
Minimum heat radiation for kitchen climate comfort
Recessed heating elements for flame free broiling
Removable grease tray and splatter guards
Stainless steel floor stand available (for E2436 only)
208V, 240V, 380 V 440V and 480V – Single and three phase
Optional 10″ Splatter Guard Kit for back and sides.
 
Top Loading Tap Water Steamers - Half Pan
"The Most Maintenance-Free"
Now you can have all the fresh, flavorful advantages of food steaming, plus the proven dependability and efficiency of EmberGlo engineering, without the restriction of supplying distilled or demineralized water. It all adds up to greater convenience for you.
Adjustable hinged top opening
4″ Deep, Half Size Food Pan
No hood system needed
Tap water Self contained removable water pan or direct water hookup
ES5 Series – 1500W – Self Contained Water Supply
ES5 Series – 1500W – Direct connect Water Supply
ES5 1800 Series – 1800W – Self Contained Water Supply
ES5 Series – 1800W – Direct connect Water Supply
Top Loading Tap Water Steamers - Full Pan
Once again EmberGlo's innovative design gives you the ability to increase your volume and still maintain the ease of using a direct water supply, without the restrictions of distilled or demineralized water with twice the space as our ES5 Series. The open generator design means it is simple to clean, and easy to maintain.
Adjustable hinged top opening
4″ Deep, Full Size Food Pan
Tap water operation – Direct water hookup
Quick connect fittings
No hood system needed
ES10 Series – Electrical 240V, 3200 watts, 13.3 amps, single phase
Front-Loading Self Contained Water Steamer
Portability & Convenience
Over the years the demand for an under the counter food steamer has increased, and we responded with the AR Series. Simply improving our operational features and creating an optional size, we captured the chain market.
This model offers a front drawer opening and self contained water supply, making it completely portable and allowing it to fit under most counter or shelves. – increasing your work space. The closed generator is designed to increase your productivity by cutting down your cooking.
Front drawer opening / Stackable
Distilled or Demineralized water operation
Self contained removable water pan
No hood system needed
AR Series – 4″ deep food pan
Let's Talk About Your Project
We stay on top of our industry by being experts in yours.