It's All About The Process™
Omni-Rinse brings innovative products to the beverage service industry that MAKE BEST PRACTICES AUTOMATIC. Our equipment designs make beverage service more efficient and sanitary, giving front of house staff more time to create great guest experiences and increase revenue
Our debut product is the patented Auto-Rinse™ Integrated Rinsing System. It solves a challenge that bartenders have always struggled with: the need to quickly and thoroughly rinse mixing tins and other beverage-making tools.
The Auto-Rinse™ Integrated Rinsing System is a recipient of the Kitchen Innovations® 2018 Award presented by the National Restaurant Association at the Restaurant, Hotel-Motel Show®.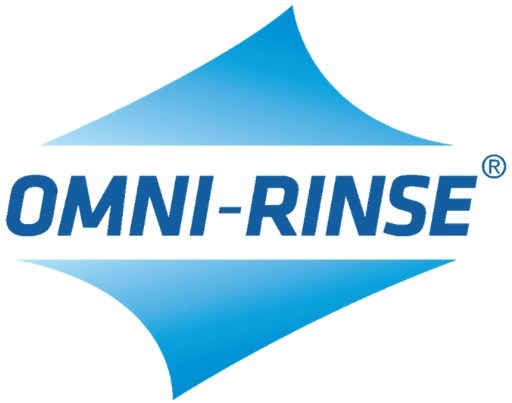 Faster, Cleaner Beverage Service
Auto-Rinse provides a better process for cleaning drink-making tools, improving efficiency, sanitation and water savings. Auto-Rinse automatically rinses bar tools so your bartenders can increase output. When your bartenders can work faster, your entire front of house works faster. 
3 Pieces of Equipment in a Single, Compact Footprint:
Storage Deck
Dual Rinser
Sanitary Ice Dump
When cleaning becomes part of drink-making, both efficiency and sanitation improve. Bartenders work faster, making the entire FOH more efficient. Bar tools are kept out of contaminated sinks, decreasing the spread of disease.
When servers spend less time waiting for drink orders and more time engaging with guests, sales increase.
The award-winning Auto-Burn provides a better process to keep ice safe and clean. You can purchase Auto-Burn conversion heads that add hot water to your existing ice bins, or you can get ice bins with Auto-Burn technology built right in!
Mold, mildew, and bacteria grow in neglected ice bins that are not cleaned out every day. Auto-Burn helps maintain high levels of safety & sanitation to keep your operations health code-compliant.
Daily Maintenance Made Easy
Paying staff to manually burn ice is a waste of time, money, and water. Automatic ice melting frees your staff to do other tasks. Making the process easy means ice bin maintenance actually gets done.
Keeps ice safe & clean
Saves labor cost every day
Service continues – even when glass breaks near ice
Keeps ice bin drain lines clear
Combi-Sink: 2 Sinks, 1 Compact Unit
The patent-pending Auto-Guard Combi-Sink increases sanitation in foodservice operations while also saving space. The sink combines a hand and dump sink into a single footprint. Users wash their hands in the top zone and dump waste in the bottom zone. This innovative design prevents splashing from the bottom zone, eliminating the risk of contamination.
Drives Sanitary Behavior:
The hand-wash tray is removable and can be placed in a glass washing machine. 
When cleaning is made easy and convenient, it's more likely to happen.
The forward pitch makes it impossible to be used as a storage basin.
Versatile:
As hand-washing becomes more of a public health priority, consumers will want easier access to sinks.
Auto-Guard keeps liquids out of trash receptacles.
Let's Talk About Your Project
We stay on top of our industry by being experts in yours.