RHINO Inceptor - Wet Waste Solids Removal
The RHINO Wet Waste Interceptor reduces the amount of wet waste solids and grease typically contained in waste water generated by restaurants and commercial kitchens in food preparations and pre-rinse sinks. 
Liquid containing wet waste from sinks is directed to the RHINO unit where it flows through a specially designed filter. The elasticity of the filter material creates passages for liquid to escape while retaining the wet solids.
The filtration bag is changed in seconds without fuss or mess facilitated by an easy clip on system. The bag can be put out with regular waste.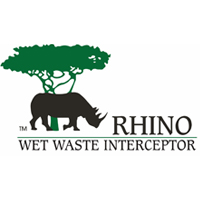 Benefits 
Reduces wet waste solids and grease flowing into draining systems by 95%.
Reduces clogging and maintenance of drainage piping.
Reduces costs to municipalities of treating sewage at treatment plants.
Reduces the number of grease trap cleanings required.
Reduces the odor created by a grease trap.
Greatly reduces the need for costly biotechnology (bacteria treatments).
Reduces airborn bacteria in kitchen.
Meets waste water discharge compliance standards.
Applications
Pizza parlors
Grocery stores
Nursing homes
Hospitals
Coffee shops
Opticians
Restaurants
Commercial kitchens
Residences
Septic tanks
School cafeterias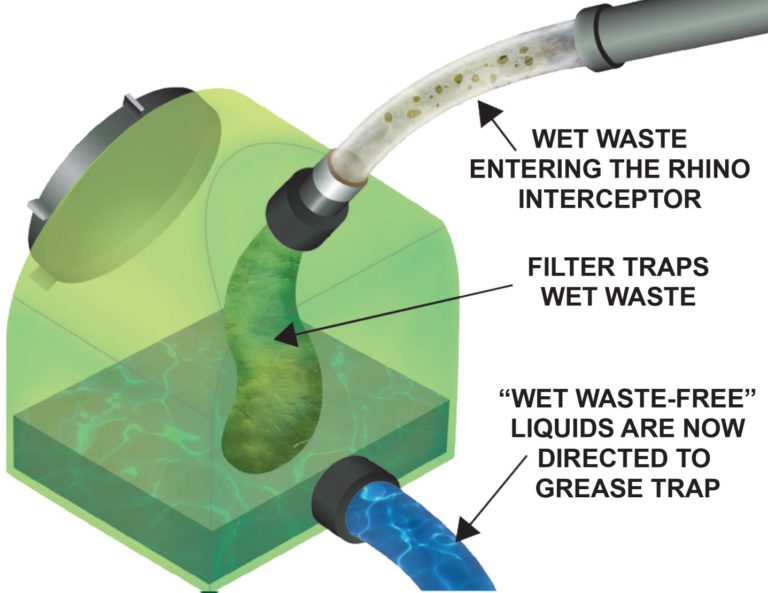 Let's Talk About Your Project
We stay on top of our industry by being experts in yours.