Chinaware | Melamineware | Plasticware
Yanco China Inc. is a wholesale company that manufactures dinnerware and tabletop for the food service industry, including restaurants, hotels, clubs, nursing homes, hospitals, caterers, cruise companies, and so on.
Doing business with Yanco is EASY.  We want to make all our customers HAPPY.
Yanco has a considerate and understanding working team dedicated to meeting your business requirements.  We are committed to your full satisfaction.  You will find out it is EASY to deal with us.
With a wide range of top-quality products at extremely competitive prices, you will see your customers make their decisions EASILY to buy their merchandise from Yanco.
As you know, chinaware is getting more and more fashionable, and melamine dishes are becoming widely accepted in the food industry.  Yanco is staying at the top of the trend – we carry both chinaware and melamineware.  With these popular items in stock, it is extremely EASY for you to place a pre-paid order in today's freight-crazy time.
The ordering process is EASY.  Once you place your order, Yanco will take of the rest, and your items will be shipped out within 24 hours.
We consider it a privilege to serve our customers.  We guarantee you will feel HAPPY to do business with us.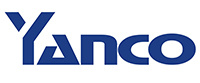 Let's Talk About Your Project
We stay on top of our industry by being experts in yours.